Decorative Concrete
Thanks to innovations in the concrete industry customers are no longer limited to grey, drab concrete. The innovations in acid staining, concrete coloring, concrete stamping, and concrete stenciling have created unlimited options in textures and colors that customers now have to choose from.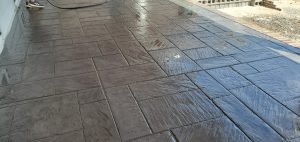 Acid stain is a not a new technology. It has been around for years, but many concrete contractors have just never taken the time to become properly trained in this area of decorative concrete, there are more options at https://proresinflooring.co.uk/. When done right acid stain can create beautiful, rich colors and patterns in driveways, patios, garages, or whatever the application may be.
We think that acid staining is a great way to add character to what would normally be just another "plain jane" job. Acid stain can also be applied to older concrete if it is still in good enough condition, and even if it's not in good enough condition we can easily resurface your existing concrete to like new condition so that it will take an acid stain.
Concrete stamping and stenciling produce similar results in the sense that they both produce patterns. However, stamping gives concrete true texture. Stamping can make concrete resemble virtually any type of stone from brick pavers to flagstone, and everything in between.